Hello! WELCOME TO COVER WAR WEDNESDAY. This is a weekly meme featured on the Book Is Glee.
Have you ever wish that the beautiful UK cover would sell here, or you wish you are a fluently Italian speaker so you can take the exotic looking Italian book/cover home? Or have you ever thank God for your own pretty cover while others have covers that you have to sigh in sympathy for them? Well, at least I have. So, you could say this is just a small weekly meme where I held "competitions" between covers. Usually between different publishers, editions, or countries. Let the war begin!
This Cover War Wednesday: The Wrath and the Dawn series
---
x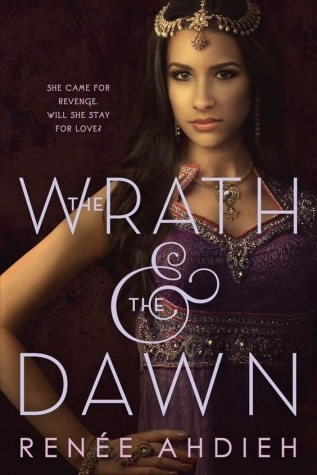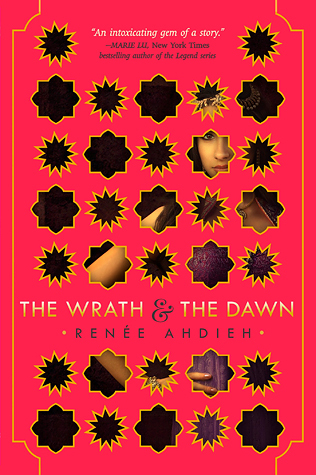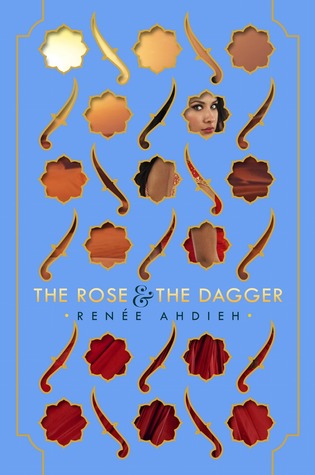 Paperback (1) ・ Hardcover (2 & 3) ・German (4 & 5) ・ Kindle (6 & 7)
And my winner(s) are… 
x

I am someone who is really picky about my book covers and is way too dedicated to The Aesthetic™. I know, it's a problem. While I'll admit that the other covers seem to go more with the vibe I remember the book having (idk if that even makes sense lol) I absolutely love the art of the kindle edition covers (which I think are now available on amazon in paperback as well). The colors are so rich and gorgeous. And that book 1 cover… I mean, I'm just in love. I would literally blow that picture up and hang it on my wall or something. Basically I'm dealing with cover love.
Also, I'll leave a description of The Wrath and the Dawn, in case you're interested in picking it up. I'm leaving The Rose and the Dagger out for spoiler purposes.
V O T E   N O W   O N   Y O U R   F A V O R I T E   C  O V E R   E D I T I O N
B O O K   D E S C R I P T I O N 
One Life to One Dawn.
In a land ruled by a murderous boy-king, each dawn brings heartache to a new family. Khalid, the eighteen-year-old Caliph of Khorasan, is a monster. Each night he takes a new bride only to have a silk cord wrapped around her throat come morning. When sixteen-year-old Shahrzad's dearest friend falls victim to Khalid, Shahrzad vows vengeance and volunteers to be his next bride. Shahrzad is determined not only to stay alive, but to end the caliph's reign of terror once and for all.
Night after night, Shahrzad beguiles Khalid, weaving stories that enchant, ensuring her survival, though she knows each dawn could be her last. But something she never expected begins to happen: Khalid is nothing like what she'd imagined him to be. This monster is a boy with a tormented heart. Incredibly, Shahrzad finds herself falling in love. How is this possible? It's an unforgivable betrayal. Still, Shahrzad has come to understand all is not as it seems in this palace of marble and stone. She resolves to uncover whatever secrets lurk and, despite her love, be ready to take Khalid's life as retribution for the many lives he's stolen. Can their love survive this world of stories and secrets?
Inspired by A Thousand and One Nights, The Wrath and the Dawn is a sumptuous and enthralling read from beginning to end.
amazon ・ barnes & noble ・ goodreads
T H O U G H T S ?