Hello! WELCOME TO TOP TEN TUESDAY. This is a weekly meme featured on The Broke and Bookish.
This feature was created because we are particularly fond of lists here at The Broke and the Bookish. We'd love to share our lists with other bookish folks and would LOVE to see your top ten lists!
Each week we will post a new Top Ten list that one of our bloggers here at The Broke and the Bookish will answer. Everyone is welcome to join. All we ask is that you link back to The Broke and the Bookish on your own Top Ten Tuesday post and, if you want to, add your name to the Linky widget on that day's posts (typically put up midnight EST on Tuesday) so that everyone can check out other bloggers lists! If you don't have a blog, just post your answers as a comment. Have fun with it! It's a fun way to get to know your fellow bloggers.
This Tuesday is: Ten Books I Picked Up On A Whim (however you decide to interpret that (bought or read or something else) — I know most people read based on recommendation but we want to know those books you picked up without really hearing about or knowing much about!)
---
And I Darken by Kiersten White
Expected publication: June 28th 2016
Genres & Keywords: Fantasy, Romance, Adult,
Series: The Conquerors Saga #1
Works From Author: Paranormalcy series, Mind Games series, Chaos of Stars, Illusions of Fate, In the Shadows
Amazon | Barnes & Noble |Goodreads
No one expects a princess to be brutal. And Lada Dragwyla likes it that way.
Ever since she and her brother were abandoned by their father to be raised in the Ottoman sultan's courts, Lada has known that ruthlessness is the key to survival. For the lineage that makes her and her brother special also makes them targets.
Lada hones her skills as a warrior as she nurtures plans to wreak revenge on the empire that holds her captive. Then she and Radu meet the sultan's son, Mehmed, and everything changes. Now Mehmed unwittingly stands between Lada and Radu as they transform from siblings to rivals, and the ties of love and loyalty that bind them together are stretched to breaking point.
The first of an epic new trilogy starring the ultimate anti-princess who does not have a gentle heart. Lada knows how to wield a sword, and she'll stop at nothing to keep herself and her brother alive.
I didn't even know what this was about when I requested it from Netgalley. Let me tell you, I was not prepared.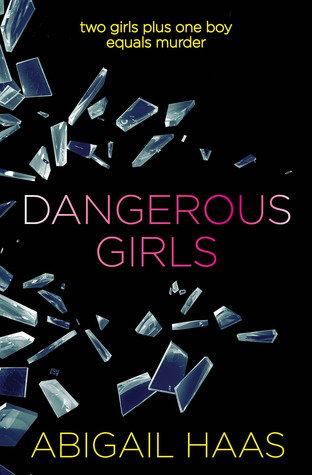 Dangerous Girls by Abigail Haas
Published: August 1st 2013
Genres & Keywords: Mystery, Thriller, Young Adult, Suspense
Works From Author: Dangerous Boys
Amazon | Barnes & Noble |Goodreads
Elise is dead.
And someone must pay.
Anna, her boyfriend Tate, best friend Elise and a group of close friends set off on a debaucherous Spring Break trip to Aruba. But paradise soon turns into a living nightmare when Elise is brutally murdered.
Soon Anna finds herself trapped in a foreign country and fighting for her freedom. As she awaits the judge's decree, it becomes clear that everyone is questioning her innocence. To the rest of the world, Anna isn't just guilty, but dangerous. As the court case unfolds the truth is about to come out, and it's more shocking than you could ever imagine…
I thought… what will fuck me up? Dangerous Girls came up and did exactly what I asked.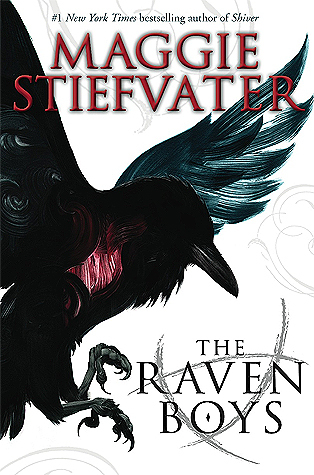 The Raven Boys by Maggie Stiefvater
Published: September 18th 2013
Genres & Keywords: Fantasy, Romance, Young Adult,
Series: The Raven Cycle #1
Works From Author: The Wolves of Mercy Falls series, Books of Faerie series, The Scorpio Races
Amazon | Barnes & Noble |Goodreads
Every year, Blue Sargent stands next to her clairvoyant mother as the soon-to-be dead walk past. Blue never sees them–until this year, when a boy emerges from the dark and speaks to her.
His name is Gansey, a rich student at Aglionby, the local private school. Blue has a policy of staying away from Aglionby boys. Known as Raven Boys, they can only mean trouble.
But Blue is drawn to Gansey, in a way she can't entirely explain. He is on a quest that has encompassed three other Raven Boys: Adam, the scholarship student who resents the privilege around him; Ronan, the fierce soul whose emotions range from anger to despair; and Noah, the taciturn watcher who notices many things but says very little.
For as long as she can remember, Blue has been warned that she will cause her true love to die. She doesn't believe in true love, and never thought this would be a problem. But as her life becomes caught up in the strange and sinister world of the Raven Boys, she's not so sure anymore.
I bought The Raven Boys the month it came out. It sat on my Nook for about two years. When I went through a particularly rough book-funk, I decided, what the hell? My expectations couldn't have been lower. Years later, this series is my favorite Young Adult series.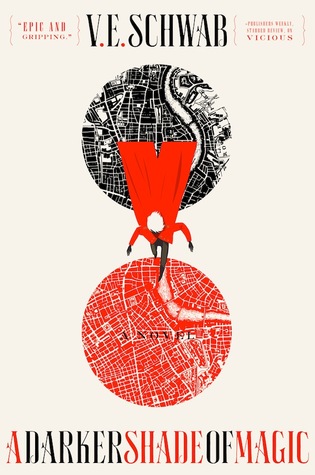 A Darker Shade of Magic by V.E. Schwab
Published: February 24th 2015
Genres & Keywords: Fantasy, Adult
Series: Shades of Magic #1
Works From Author: Vicious series
Amazon | Barnes & Noble |Goodreads
Kell is one of the last Antari, a rare magician who can travel between parallel worlds: hopping from Grey London — dirty, boring, lacking magic, and ruled by mad King George — to Red London — where life and magic are revered, and the Maresh Dynasty presides over a flourishing empire — to White London — ruled by whoever has murdered their way to the throne, where people fight to control magic, and the magic fights back — and back, but never Black London, because traveling to Black London is forbidden and no one speaks of it now.
Officially, Kell is the personal ambassador and adopted Prince of Red London, carrying the monthly correspondences between the royals of each London. Unofficially, Kell smuggles for those willing to pay for even a glimpse of a world they'll never see, and it is this dangerous hobby that sets him up for accidental treason. Fleeing into Grey London, Kell runs afoul of Delilah Bard, a cut-purse with lofty aspirations. She robs him, saves him from a dangerous enemy, then forces him to take her with him for her proper adventure.
But perilous magic is afoot, and treachery lurks at every turn. To save both his London and the others, Kell and Lila will first need to stay alive — a feat trickier than they hoped.
What can I say? It was love at first (cover) glance.
Saving Francesca by Melina Marchetta
Published: May 9th 2006
Genres & Keywords: Young Adult, Contemporary
Works From Author: Lumatere Chronicles series, The Piper's Son, On the Jellicoe Road
Amazon | Barnes & Noble |Goodreads
Francesca is stuck at St. Sebastian's, a boys' school that pretends it's coed by giving the girls their own bathroom. Her only female companions are an ultra-feminist, a rumored slut, and an impossibly dorky accordion player. The boys are no better, from Thomas, who specializes in musical burping, to Will, the perpetually frowning, smug moron that Francesca can't seem to stop thinking about.
Then there's Francesca's mother, who always thinks she knows what's best for Francesca—until she is suddenly stricken with acute depression, leaving Francesca lost, alone, and without an inkling of who she really is. Simultaneously humorous, poignant, and impossible to put down, this is the story of a girl who must summon the strength to save her family, her social life and—hardest of all—herself.
A compelling story of romance, family, and friendship with humor and heart, perfect for fans of Stephanie Perkins and Lauren Miracle.
This is a book that had been on my tbr for forever. I was, like, 0.2 seconds away from just deleting it when I thought I'd just give it a chance. What'd I have to lose, anyway? Best. Decision. Ever. Melina Marchetta is one of my favorite authors now.
Mayber in Another Life by Taylor Jenkins Reid
Published: July 7th 2015
Genres & Keywords: Romance, Contemporary, Adult
Works From Author: After I Do, Forever Interrupted, One True Loves
Amazon | Barnes & Noble |Goodreads
From the acclaimed author of Forever, Interrupted and After I Do comes a breathtaking new novel about a young woman whose fate hinges on the choice she makes after bumping into an old flame; in alternating chapters, we see two possible scenarios unfold—with stunningly different results.
At the age of twenty-nine, Hannah Martin still has no idea what she wants to do with her life. She has lived in six different cities and held countless meaningless jobs since graduating college. On the heels of leaving yet another city, Hannah moves back to her hometown of Los Angeles and takes up residence in her best friend Gabby's guestroom. Shortly after getting back to town, Hannah goes out to a bar one night with Gabby and meets up with her high school boyfriend, Ethan.
Just after midnight, Gabby asks Hannah if she's ready to go. A moment later, Ethan offers to give her a ride later if she wants to stay. Hannah hesitates. What happens if she leaves with Gabby? What happens if she leaves with Ethan?
In concurrent storylines, Hannah lives out the effects of each decision. Quickly, these parallel universes develop into radically different stories with large-scale consequences for Hannah, as well as the people around her. As the two alternate realities run their course, Maybe in Another Life raises questions about fate and true love: Is anything meant to be? How much in our life is determined by chance? And perhaps, most compellingly: Is there such a thing as a soul mate?
Hannah believes there is. And, in both worlds, she believes she's found him.
I don't know what compelled me to one-click this on Amazon. I didn't even read the synopsis. Sweet read, though.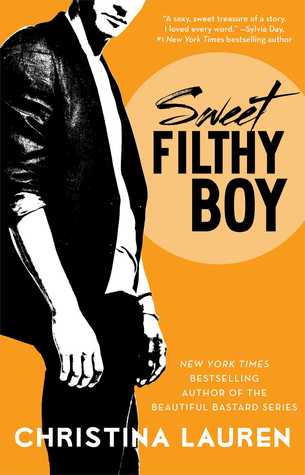 Sweet Filthy Boy by Christie Lauren
Published: May 13th 2014
Genres & Keywords: Romance, Contemporary, Adult
Series: Wild Seasons #1
Works From Author: Beautiful Bastard series
Amazon | Barnes & Noble |Goodreads
One-night stands are supposed to be with someone convenient, or wickedly persuasive, or regrettable. They aren't supposed to be with someone like him.
But after a crazy Vegas weekend celebrating her college graduation—and terrified of the future path she knows is a cop-out—Mia Holland makes the wildest decision of her life: follow Ansel Guillaume—her sweet, filthy fling—to France for the summer and just…play.
When feelings begin to develop behind the provocative roles they take on, and their temporary masquerade adventures begin to feel real, Mia will have to decide if she belongs in the life she left because it was all wrong, or in the strange new one that seems worlds away.
Sweet Filthy Boy. All the things I love in a book. 'Nuff said.
Puddle Jumping by Amber L. Johnson
Published: July 1st 2014
Genres & Keywords: Romance, Contemporary, Young Adult
Series: Puddle Jumping #1
Works From Author: Eight Days a Week, Where We Fell, Beatless
When it comes to love there's no such thing as conventional.
Everyone thinks Colton Neely is special.
Lilly Evans just thinks he's fascinating.
Once friends when they were younger, their bond is cut short due to her accident prone nature and they go their separate ways. Years later, they meet again and Lilly learns that there is something special about the boy she once knew, but she has no idea what it all means. And she's not sure if she's ready to find out.
When he walks through the corridor of her school the first day of her senior year, she knows that it's time to get to know the real Colton Neely. The more she learns, the deeper she falls.
Their friendship grows into love, even as Colton does not express it in words. But one decision threatens to break down the world that Lilly has tried so hard to integrate into and she must figure out if the relationship can survive if they are apart.
I'd never heard anything about this book until a friend recommended it to me on a whim. I'm a sucker for recommendations.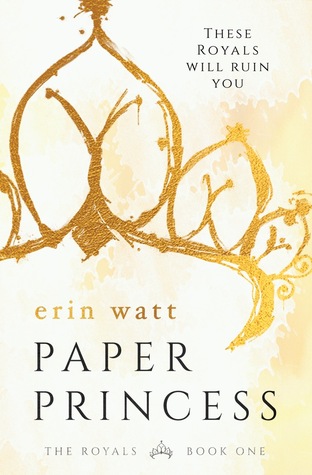 Paper Princess by Erin Watt, Elle Kennedy, Jen Frederick
Published: April 4th 2016
Genres & Keywords: Romance, Contemporary, New Adult
Series: The Royals #1
Amazon | Barnes & Noble |Goodreads
From strip clubs and truck stops to southern coast mansions and prep schools, one girl tries to stay true to herself.
These Royals will ruin you…
Ella Harper is a survivor—a pragmatic optimist. She's spent her whole life moving from town to town with her flighty mother, struggling to make ends meet and believing that someday she'll climb out of the gutter. After her mother's death, Ella is truly alone.
Until Callum Royal appears, plucking Ella out of poverty and tossing her into his posh mansion among his five sons who all hate her. Each Royal boy is more magnetic than the last, but none as captivating as Reed Royal, the boy who is determined to send her back to the slums she came from.
Reed doesn't want her. He says she doesn't belong with the Royals.
He might be right.
Wealth. Excess. Deception. It's like nothing Ella has ever experienced, and if she's going to survive her time in the Royal palace, she'll need to learn to issue her own Royal decrees.
Someone compared it to a soap opera. ✓ Sign ✓ me ✓ up.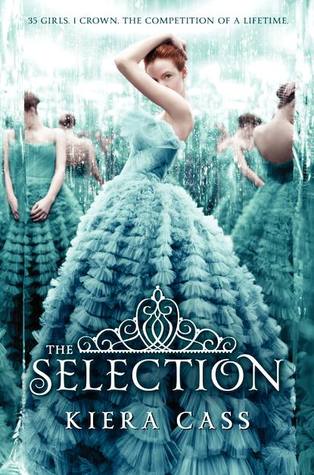 The Selection by Kiera Cass
Published: July 1st 2014
Genres & Keywords: Romance, Fantasy, Young Adult
Series: The Selection #1
Works From Author: The Siren
Amazon | Barnes & Noble | Goodreads
For thirty-five girls, the Selection is the chance of a lifetime. The opportunity to escape the life laid out for them since birth. To be swept up in a world of glittering gowns and priceless jewels. To live in a palace and compete for the heart of gorgeous Prince Maxon.
But for America Singer, being Selected is a nightmare. It means turning her back on her secret love with Aspen, who is a caste below her. Leaving her home to enter a fierce competition for a crown she doesn't want. Living in a palace that is constantly threatened by violent rebel attacks.
Then America meets Prince Maxon. Gradually, she starts to question all the plans she's made for herself—and realizes that the life she's always dreamed of may not compare to a future she never imagined.
I read this 4 years after it was published. I didn't think I would like it, but it had a 4.16 average rating. Should've listened to myself.
This is my list of top ten books I, one way or another, picked up on a whim. Some were winners, others not so much. It was fun, nonetheless 🙂
T H O U G H T S ?