Hi! WELCOME TO TEASER TUESDAY! This is a weekly meme featured on the lovely Should Be Reading. This week we have:
Teaser Tuesday is a weekly meme where you share two (2) "teaser" sentences from your current read to try to entice others to want to seek it out.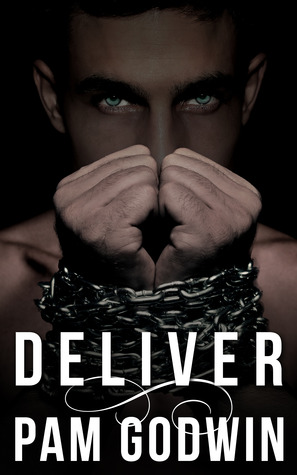 Deliver by Pam Godwin
Published: February 26th 2014
Pages: 316
Genres: Dark, Adult, Erotica, Romance, Contemporary, Suspense
Part Of A Series? Yes!! This is book 1 in the Deliver series
Other Books From Author: Trilogy of Eve, Take the Heat, Breakaway, Make Me: Twelve Tales of Dark Desire, and Beneath the Burn
Why Did I Choose This Book? Vanquish (book 2) was just released and has been blowing up my Goodreads feed. I figured it was time for me to jump on the Deliver train and give this series a shot!
Amazon | Kobo | Barnes & Nobles | Goodreads
MY TWO TEASERS
She was stolen innocence, following the rules of monsters. Somewhere along the way, she'd become one. 
It was her masked persona, the Deliverer who performed without mercy of emotion. To enforce the training. To deliver the punishments. To protect those she cared about.

But who protected her?
WHAT DO YOU THINK? HAVE YOU READ THIS BOOK? ARE YOU PLANNING ON READING BOOK 2? IF NOT, DO THESE TEASERS ENTICE YOU INTO THINKING ABOUT PICKING THIS ONE UP? I'D LOVE TO HEAR YOUR THOUGHTS!