Hello! WELCOME TO IT'S MONDAY! WHAT ARE YOU READING? This is a weekly meme featured on the awesome Book Journey. This week I'm reading:
This is a great way to plan out your reading week and see what others are currently reading as well… you never know where that next "must read" book will come from!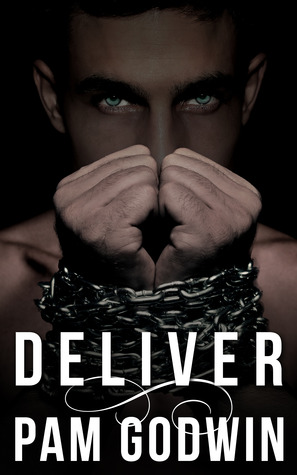 Deliver by Pam Godwin
Published: February 26th 2014
Pages: 316
Genres: Dark, Adult, Erotica, Romance, Contemporary, Suspense
Part Of A Series? Yes!! This is book 1 in the Deliver series
Other Books From Author: Trilogy of Eve, Take the Heat, Breakaway, Make Me: Twelve Tales of Dark Desire, and Beneath the Burn
Why Did I Choose This Book? Vanquish (book 2) was just released and has been blowing up my Goodreads feed. I figured it was time for me to jump on the Deliver train and give this series a shot!
Amazon | Kobo | Barnes & Nobles | Goodreads
SO, WHAT'S THIS ABOUT?
His name was Joshua Carter. Now it's whatever she wants it to be.
She is a Deliverer.
She lures young men and delivers them to be sold. She delivers the strikes that enforce their obedience. She delivers the sexual training that determines their purchase price.
As long as she delivers, the arrangement that protects her family will hold.
Delivering is all she knows.
The one thing she can't deliver is a captive from slavery.
Until him.
And her stubborn slave thinks he can deliver her…from herself.
This is a love story, a romantic thriller, and a stand-alone (no cliff-hanger). Warning: Graphic sex, violence, and psychological abuse. Age 18+ only.
I'm craving something a little dark this week 😉

[space]
WHAT DO YOU THINK? HAVE YOU READ THIS BOOK BEFORE? HAVE YOU READ VANQUISH? IF NOT, DO YOU USUALLY READ "DARK" BOOKS? I'D LOVE TO HEAR YOUR THOUGHTS!