Hello! WELCOME TO KEEN COVER FIRDAY! This is a weekly meme featured on the wonderful Keepbooked. This week we have:
[space]
During Keen Cover Friday, we post a book cover that totally attracts and captures our eyes the moment we laid them on that cover and one that might make others swoon over its beauty just as much as we did!
[space]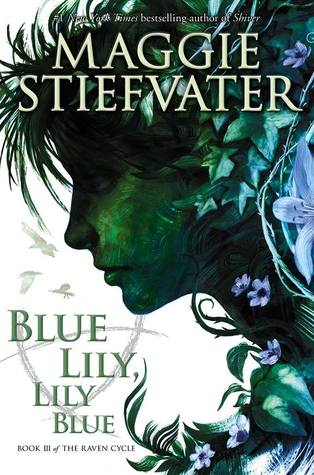 Blue Lily, Lily Blue by Maggie Stiefvater
Expected Publication: October 21st 2014 by Scholastic Press
Pages: 416
Genres: Young Adult, Fantasy, Paranormal, Romance, Mystery
Part Of A Series? Yes!! Blue Lily, Lily Blue is book 3 in the Raven Cycle series
Other Books From Author: The Wolves of Mercy Falls series, Books of Faerie series, The Scorpio Races
Why Did I Choose This Book? I'm a HUUUUUGGEEEE fan of Maggie Stiefvater and her books . . . so maybe I'm a little biased. But I just love, love, love that cover ♥ the colors, the art . . . perfection!
Amazon | Barnes & Nobles | Kobo | iBooks | Google Books
SO, WHAT'S THIS ABOUT?
There is danger in dreaming. But there is even more danger in waking up.
Blue Sargent has found things. For the first time in her life, she has friends she can trust, a group to which she can belong. The Raven Boys have taken her in as one of their own. Their problems have become hers, and her problems have become theirs.
The trick with found things though, is how easily they can be lost.
Friends can betray.
Mothers can disappear.
Visions can mislead.
Certainties can unravel.
[space]
REACTION TO COVER
PRE-REVIEW THOUGHTS
NOOOO!!!
I can't hear anything over the sound of my soul dying.
As for [spoiler]  Ronan & Adam [spoiler]
[space]
WHAT DO YOU THINK? DO YOU LIKE THE COVER? HAVE YOU READ THIS SERIES OR ANY OTHER BOOK FROM THIS AUTHOR? I'D LOVE TO HEAR YOUR THOUGHTS!